Osiris was considered the brother of Isis, Set, Nephthys, and Horus the Elder, and father of Horus the Younger. The first evidence of the worship of Osiris was found in the middle of the Fifth dynasty of Egypt, although it is likely that he was worshiped much earlier; the Khenti-Amentiu epithet dates to at least the first dynasty.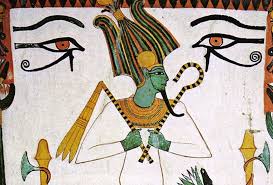 Community content is available under
CC-BY-SA
unless otherwise noted.